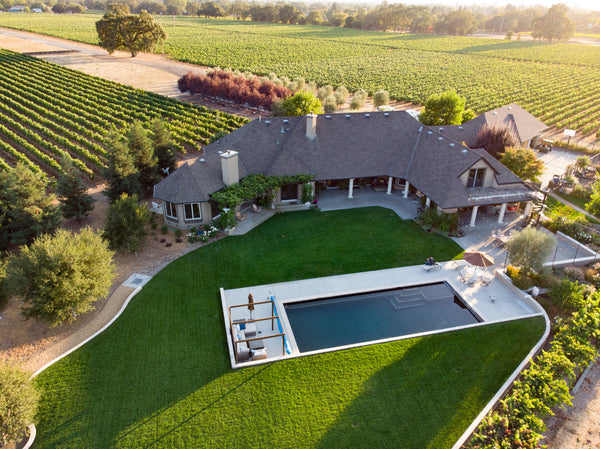 Stay at Gramm Vineyards
In addition to the outdoor property, you can book the 5-bedroom home right on the property for you and few guests to stay overnight.
Book Now
Private and secluded, 15 lush acres of hand-farmed pinot noir and chardonnay vines blanket the landscape of the Gramm Vineyards property.
Chalk Hill, Russian River, and Sonoma Coast appellations benefit from summer's fog-laced early mornings, brilliantly sunny afternoons, and cool evenings.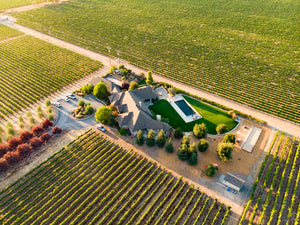 The Details

Set against a backdrop of rolling, oak-studded hills in the distance, Gramm Vineyards is a working vineyard where harvest comes—depending on mother nature—anywhere from late September to early October.
Because of the nature of the farming process, your extraordinary day will be best scheduled on any weekend from early May through September. It's during those gorgeous summer months when you, your family and your guests will enjoy a truly authentic, vineyard wedding experience.
We supply the setting and the rest is up to you; so whether you're planning on hosting 50 or 250 guests, your wedding should be exactly what you've always dreamed it would be—an intimate, love-filled day of family and friends celebrating the beginning of your incredible journey. 360-degree views, dozens of places on the property for iconic photographs, plenty of room for food prep and serving, DJ or live band, make Gramm Vineyards the perfect palette for your masterpiece to unfold.
And because the venue is so flexible, you really can have a truly unique wedding. All the decisions are yours and yours alone from where to put the dance floor to number of tables to your hand-picked caterer and bartenders.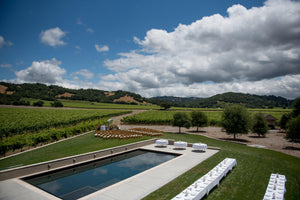 Say "I do" with the backdrop of the rolling Sonoma County hills. The property has 360 degree, unobstructed views of the vineyard.