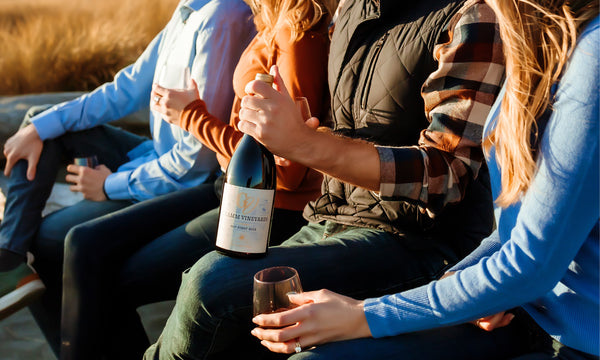 The Story of Gramm Vineyards
Ridge and Carol have been happily married for more years than they may care to admit (let's just say it's over 30).
Both born in Los Angeles, they were high school sweethearts who married during college. Their wedding, hosted at the home of dear family friends, had an elegance and intimacy that neither ever forgot. But Carol always loved Sonoma County and in 2009, they finally made the move from Los Angeles. Their home, tucked in among the vineyards, was designed by Carol and built with the entertaining they both love in mind.
Weddings came later, with their daughter's being the best party they've ever thrown. After that amazing experience, Ridge and Carol decided it was important to share their stunning vineyard property with other couples.  
If you ask Carol, she'll tell you that she's never once second-guessed her move to Sonoma County. She still feels that every day at Gramm Vineyards is a vacation.