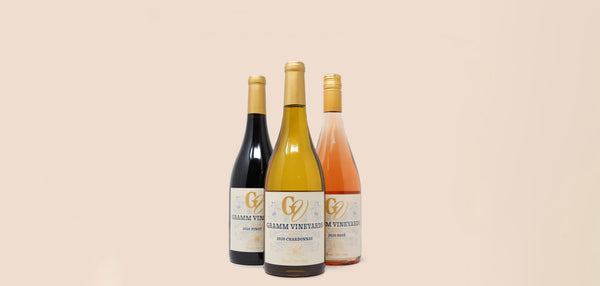 Become a member of the Cherry Blossom Club today!
As a part of your membership, you can choose 6 bottles of wine twice per year (12 total), which you can have shipped or pick up yourself for free. Additionally, you'll have guaranteed access to new releases with each shipment/pick-up, as well as year-round discounts on individual purchases.
1
Preview our packages below and start thinking about the bottles you'd like to select.
2
Twice per year, we'll send you an e-mail letting you know it's time to select your bottles. This occurs in May and November. We'll include a private link that will take you to your wine selections.
Depending on your region, you can choose to have it shipped or pick it up yourself for free.
3
You'll receive 6 bottles of your preferred wine, including at least one bottle of our latest release.
If no selection is made, we will automatically bill and send you 6 bottles of the Mix & Match package.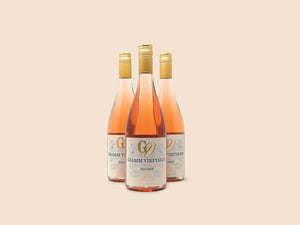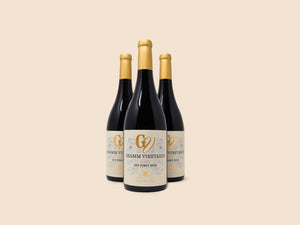 Pinot Noir | $150
(Reg. $168)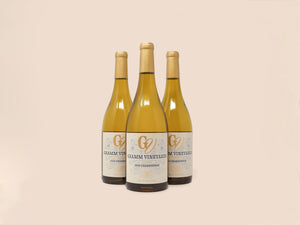 Chardonnay | $132
(Reg. $150)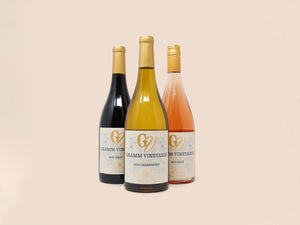 Mix & Match | $130
(Reg. $146)
Exclusive Access
You are guaranteed at least one bottle of our latest releases, whether you choose 12 of the same wine, or mix & match (4 of each type).
Year-Round Discounts
In addition to a 10% discount on your shipment, you can apply your discount code up to ten times per year on bottles and cases, as well as sale items.
Hassle-Free
Your membership auto renews, unless you cancel it. You won't be charged when you join, or when you renew—only when you make a selection. Plus, we'll notify you by email when it's time to make your selection!
When will I receive an email to select my wines?
You'll receive an email twice a year, on May 1 and November 1. Once you receive your email, you'll be able to login and make your selections.
How long do I have to make my selection once I receive an email?
You will have 7 days from the day we send you an email to choose your wines, so make sure to mark your calendar!
What happens if I forget to make my selection before the deadline?
If you don't make a selection by May 7 or November 7, we'll automatically send you a mix & match, and bill your credit card on file accordingly.
If I don't make a selection, will I still be billed?
Yes. Since joining our wine club is a membership and we hold onto latest releases for our club members to enjoy, you will still be billed even if you don't make a selection. However, this doesn't mean you won't receive any wine at all—we'll just make your selection for you!
What happens if I want to cancel?
We'll be sad to see you go! But if you want to cancel your membership, send us an email at wine@grammvineyards.com. Please note that even if you cancel within 7 days after you receive an email to select your wine, you will still be billed for that selection. You will not be billed for selections moving forward.
I didn't receive my wine. What do I do?